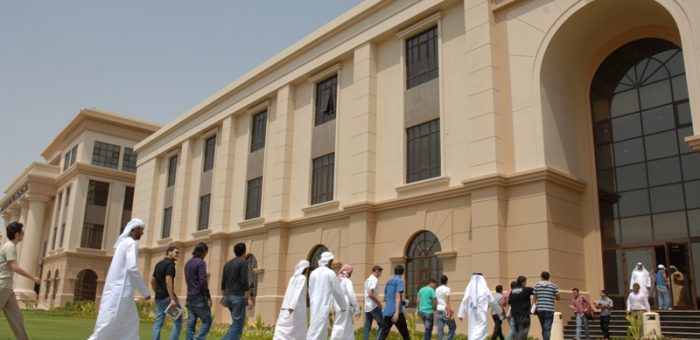 Top Universities for Higher Education in UAE
UAE is becoming one of the most preferred countries for students to pursue higher education. From the past few years UAE has started paying a lot of attention to its education system and it has been improved a lot as well. Not only the Saudi students have started considering their own country for higher education but also the international students from the neighboring regions especially Asia. Some of the best universities are present in UAE providing excellent quality education. Additionally, these universities are also recognized worldwide and students can easily apply for jobs in foreign countries without their degree proving to be a barrier for them.
Following are the top universities in UAE.
Khalifa University
Khalifa University was founded in 2007 and is a science focused university present in Abu Dhabi. It is funded by the government and is one of the top 10 best universities in UAE.
American University in Dubai
American University was established in 1995 and is present in Dubai. It is a multicultural university with people belonging to over 100 nationalities.
United Arab Emirates University
United Arab Emirates University is 5th best university in the Arab region. Based in the city of Al Ain it is one of the top 10 universities in UAE.
American University of Sharjah
The American University of Sharjah is the fifth best university in the Arab region. Education in AUS is provided on the American education model. It is one of the most preferred universities among students.
University of Sharjah
The University of Sharjah was established in 1997 by Sultan Bin Muhammad Al-Qasimi. The university is working hard on its mission of securing one of the positions among the leading universities in the Middle East. It is one of the major factors in the socioeconomic development of Sharjah.
Zayed University
Zayed University was established in 1998. It is one of the most preferred universities by the students for undergraduate and postgraduate programs. Around 6500 students are enrolled in Zayed University with over 150 international students.
These are some of the top best universities in UAE. The quality of education in these universities is excellent and mostly according to the American and British education system. The quality of education at all levels all across UAE is excellent and widely preferred by students from the neighboring countries. However, it is quite expensive and students mostly have to work along with studies to afford their degrees without becoming a burden on their parents. There are a lot of opportunities for students to earn part-time. Following are some of the options which you can choose to earn along with your studies in the UAE.
ODD JOBS
Odd jobs are the most common approach of people as part-time jobs. These jobs are mostly of cashier, accountant, waiter, technician, car washing agent, and sales person etc. There are a certain number of hours required to be served on a weekly basis in these jobs and you will be paid according to per hour rate.
ONLINE JOBS
Online jobs are not easy to find but are also flexible especially for students. You will not have to follow certain time duration for the job and can work according to your feasibility. There are a lot of options for online jobs including online tutoring, providing assignment writing services, online assistance to people who cannot afford a full-time assistant, and freelancing. You can do these jobs from anywhere in the world and can even earn better than the physical jobs.
ON-CAMPUS JOBS
There is an excellent option of ding jobs on-campus. It is not only feasible because you do not have to travel but also because the employers providing these jobs understand the rules and regulations of the institute. The employers could belong to the faculty, student organization or some outside employer providing his services within the school premises.
UAE is an excellent option for higher education and is affordable for most of the people as compared to other foreign countries. The quality of education is excellent as well in the UAE and the job options are vast as well for the students to earn along with their studies.