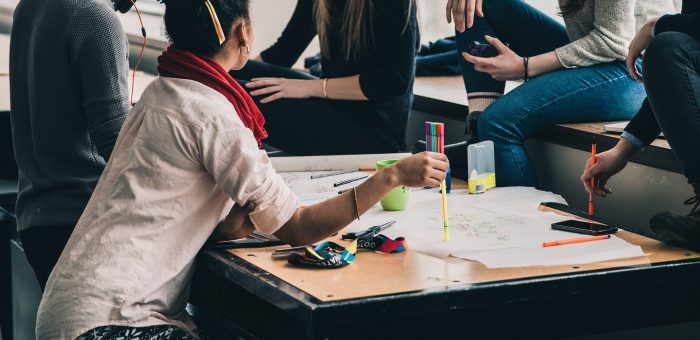 Answer to the Accommodation Search for Students in UAE
UAE has become a center of attraction not only for businesses but for academic pursuit as well. UAE is significantly increasing its role in the education industry. UAE has some of the best universities in Gulf region. Thousands of students apply in the well know intuitions of UAE because of its global learning experience. The main issue that expatriates face is of accommodation in terms of security, service and safety. As an international student, the real nightmare is to end up in the wrong place in a foreign land. This accommodation guide is composed of some crucial aspects to consider and that will assist you in resolving the issue relating to accommodation.
Q:  When to start your search for accommodation?
Start looking for accommodation before the final answer has been received to your application to minimize the hectic. This way you are open to more options and wide choices to opt for. Start searching for places that match your budget and plan. Your plan may include working while studying which should also be considered while searching for accommodation in UAE. Search for a place within convenient distance from campus to save money on transport. Think about what you want from the experience and will not have to comprise on your preference. The Internet offers the fastest solutions for finding accommodation that is effective and efficient. There are many websites in UAE that provide you to secure housing online before you have even arrived.
Q:  What types of accommodation are there in UAE?
Decide on what type of accommodation you are looking for. This will help you be more focus fastening the process of finding a new place. UAE provides many options to choose whether you are looking for rooms in private house, own flat or campus accommodations. After that move towards selection of room which includes a single, twin, triple and quad type of room. Also, identify the areas in UAE that suit your lifestyle and budget
On campus hall accommodation: Mostly universities offer accommodation to its student in a university hall of residence, this place is near the campus with all the facilities mostly. It has shared room, share showers and large dining rooms for meals which makes a great social atmosphere. The students have to strictly abide by the rules and regulations set by the respective authorities. It is economical and provides the greater value of money. You get to meet lots of new people that receive education from the same university
Private Hall accommodation: These are more expensive as compare to the on-campus hall because the better level of facilities is provided. They are open to everyone and not only students. The contract is formed for 40 weeks to 50 weeks. You get to meet the diverse mix of people.
Share a Flat: This is where you rent a property with your friend. They are most costly as they have other amenities as well. Students enjoy more liberty and more cost is incurred as you have to pay the utility bills. Students require more time for renting a shared flat because you have to find a potential housemate which requires more time for better understanding to be more compatible with each other. It can be a lot more fun if your partner shares the same interests. It offers ultimate independence.
Room in a private house: This is the place where your landlord also currently lives. This option least interest the students because you are answerable for the excess of everything. Most students who feel the homesick move to these. You are required to pay a rent for the time you are renting
Q:  What are the important things to consider before signing any agreement?
Things to consider before signing any agreement because after that you will be liable to pay rent throughout the duration you have committed for even if you don't reside there:
DURATION: The duration of time you will be staying in the arranged house or apartment. Be clear about the length and then make any commitment.
DEPOSIT: The deposit along with a guarantee is required have to make the necessary requirements for accommodation
TERMS AND CONDITIONS: The conditions that lead to termination of the contract with tenant
For how long property has been advertised and if the duration is long search the reasons before renting it.
PROPERTY TYPE: The property you are renting is credited or is a part of some voluntary service.
NEIGHBOURHOOD: Look into the neighbourhood of the area in which you are renting. It is very crucial in determining your relationship with them.
LIFESTYLE: Before renting make sure it matches your lifestyle, thoroughly think about the features of each property.
Since UAE is a hub of global activities, it provides ample opportunities to people to find the place as people belonging to multi-nations is it resident. Accommodation in UAE is comparatively easy then other nations because of government spending in surplus activities for students. It is always advisable to seek suggestions from the currently enrolled students in the university and seek their opinion on the matter.